Welcome to Beerana Consultancy Services
India's Leading End to End Recruitment Solutions company
Beerana Consultancy Services an executive search firm incorporated in March 2010 providing 360 degree end to end recruitment solutions, straddling across sectors and across industries to our clients. Using a highly process driven system, we are involved in the recruitment of personnel across levels/locations/skill-sets. Smart Working is a way of life at Beerana Consultancy Services.
Why Choose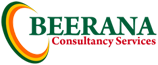 Customer Oriented Organization
Ability to source large number of candidates within TAT
Domain Specialist consultants with first-hand experience and knowledge of the sectors they represent
Tailored solutions based on specific client requirements
Highly Cost Effective Staffing Solutions
Strong Database Of Candidates

Sorry, No Featured Jobs found. Please check back later.
Our Mission
Striving to exceed the expectations of customers
by providing Tailor-Made solutions

Our Vision
Catering to customers from different arena's and
having global presence with high ethical standards & professionalism

Companies who trust us for their talent search